Highlights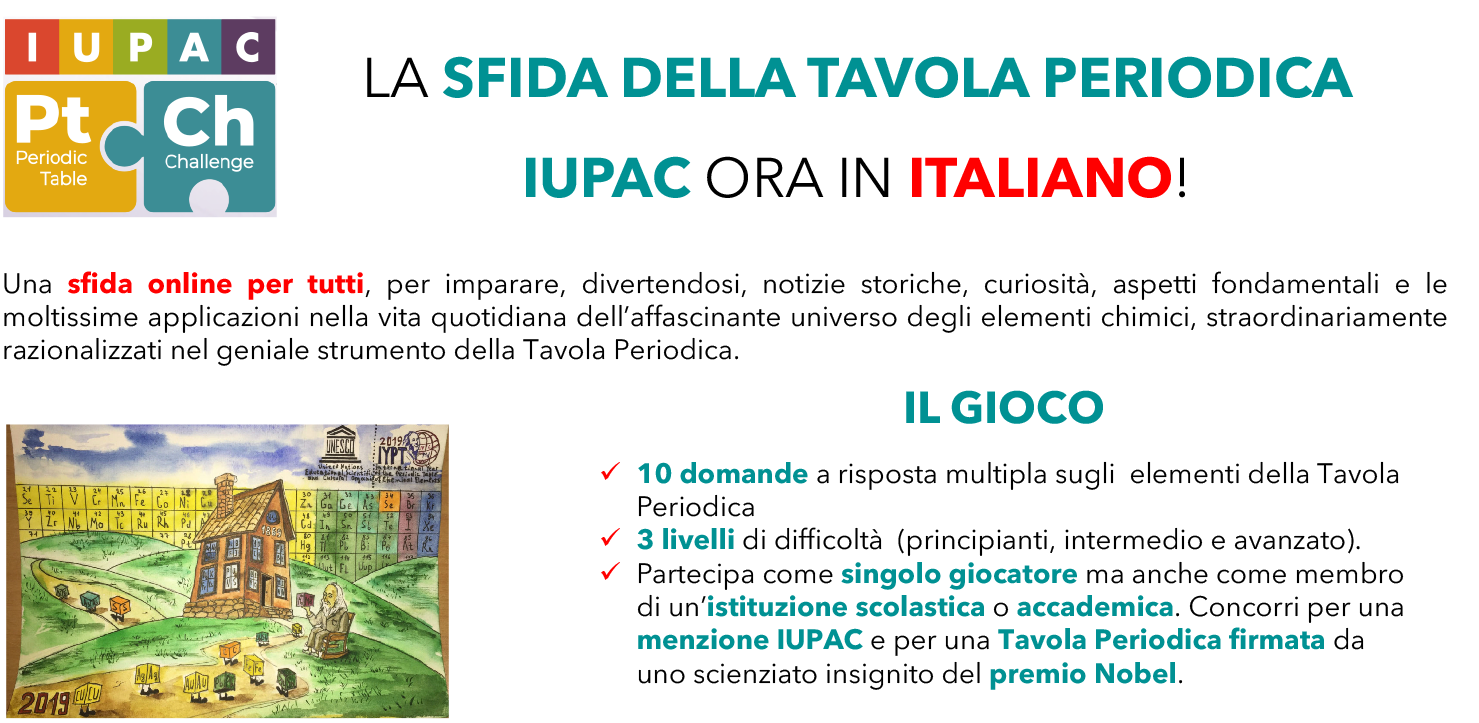 image credit: The Father of the Periodic Table, by
PARVIZ AZIMOV / submitted for the Nobelium context
of the IYPT Periodic challenge, 2019

La Sfida della Tavola Periodica IUPAC è la traduzione italiana della Periodic Table Challenge 2.0, versione aggiornata nel 2020 di un'iniziativa di successo lanciata dall' International Union of Pure and Applied Chemistry (IUPAC) nel 2019.
È un'iniziativa della Commissione Italiana del CNR per IUPAC (https://www.iupac.cnr.it/it/) che ha inteso mettere questo divertente strumento di conoscenza della chimica a disposizione dei tanti italiani residenti all'estero e di tutto il più ampio pubblico italiano.
La traduzione in italiano è stata curata dal gruppo di lavoro coordinato da Silvia Borsacchi e costituito da Federico Bella, Andrea Ienco, Augusta Maria Paci e Maurizio Peruzzini, con la preziosa collaborazione di Angela Agostiano, Lidia Armelao, Marco Taddia e Marco Fontani.