Short Curriculum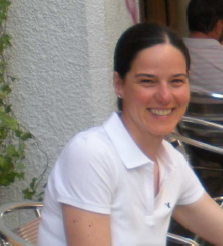 Lidia Armelao

PRESENT POSITIONS
10/2020 – to date. Director of the Department of Chemical Sciences and Materials Technologies (DSCTM) National Research Council of Italy
(CNR) (11Institutes, staff ca. 1000)
07/2016 – to date. Full Professor of Inorganic and General Chemistry - University of Padova
1990. Degree in Industrial Chemistry cum laude - University of Padova
1991. Master in Glass Engineering - University of Padova
1994. PhD in Chemical Sciences - University of Padova
EDUCATION and FORMATION
1990. Degree in Industrial Chemistry cum laude - University of Padova
1991. Master in Glass Engineering - University of Padova
1994. PhD in Chemical Sciences - University of Padova

FORMER POSITIONS
2014 – 2020. Director of the Institute of Condensed Matter Chemistry and Technologies for Energy (ICMATE) of the National Research Council of Italy (CNR) (staff ca. 140, Padova, Lecco, Milano, Genova)
2015 – 2017. President of the CNR Research Area in Padova
2002 – 2013. Deputy Director of the Institute Molecular Sciences and Technologies (ISTM) of the National Research Council of Italy (CNR)
1996 – 2015. Research Director, Senior Researcher, Researcher of the National Research Council of Italy
VISITING POSITIONS
1995. Research Fellow. University Pierre et Marie Curie (UPMC) – Paris, France
2005 - 2011. Visiting Scientist. Synchrotron Radiation Facility - University of Madison – Wisconsin, USA. Centre for Chemical Physics, The University of Western Ontario, Canada. Canadian Light Source, University of Saskatchewan, Canada. Argonne Photon Source - University of Chicago, USA. Department of Chemistry, The University of Western Ontario, Canada.
POSITIONS in SCIENTIFIC INSTITUTIONS
2020 – 2021. Vice President elected of the Inorganic Chemistry Division at the International Union of Pure and Applied Chemistry (IUPAC).
2020 – to date. Member of the Scientific Commission of the Italian Chemical Society (SCI).
2019 – to date. Representative for Italy at the International Union of Pure and Applied Chemistry (IUPAC).
2019 – to date. Member of PhD academic board, School in Molecular Sciences at University of Padova.
2017–to date. Governmental expert in the CapTech Materials at the European Defence Agency (EDA).
2016 – 2019. Titular member at IUPAC in the Inorganic Chemistry Division Committee.
2017 – to date. Member of board of directors of RIBES-NEST Innovative Network of Regione del Veneto.
2009 – 2012. Member of Scientific Council, Consortium for the Science and Technology of Materials (INSTM).
RESEARCH PROJECTS
Scientific coordinator and unit chair of research projects funded by the National Space Agency (ASI), Ministry for Research MIUR (PRIN, FIRB, FISR), Ministry for Economic Development MISE (Ricerca di Sistema Elettrico Nazionale), National Research Council (Progetto Finalizzato Materiali Speciali, Progetto Strategico Microonde), Regione Veneto (POR/FESR).
SCIENTIFIC ACTIVITY
The scientific interests concern the area of inorganic chemistry and molecular systems, and is documented by over 220 papers on international ISI journals (H= 38, WoS), 3 book chapters and more than 250 communications, including invited lectures and keynotes, at national and international conferences, workshops and schools. Member of expert evaluators panels and review committees for national and international commissions and projects funded by European Commission, Czech Academy of Sciences, European Science Foundation, MIUR, CNR. Associate Editor of the journal Surface Science Spectra, American Institute of Physics. Member of the Editorial Board of Molecules (MDPI) and Journal of Sol-Gel Science and Technology (Springer). Invited lecturer at national and international conferences (e.g. 44th International Conference on Coordination Chemistry – 2020, Synchrotron Radiation for Materials Analysis – 102nd Canadian Chemistry Conference – 2019, 2nd Symposium on Organic and Inorganic Chemistry, Southern Africa – 2018, 99th Canadian Chemistry Conference – 2016).
DISSEMINATION ACTIVITY
Il Bo Live: Dietro la tavola periodica: 118 storie di folletti, luoghi, asteroidi e nazionalismi (2019)
RAI Scuola Nautilus – La Tavola Periodica degli Elementi (2019)
Rai News24 Futuro24 – I Progetti High Tech del CNR di Padova (2019)
RAI Scuola Memex – I luoghi della Scienza Padova (2017)
La Lettura - Corriere della Sera – Un nuovo elemento chiamato Primo Levi (18/2/2016)
AWARDS
Premio di Tesi ENIMONT (1990). Premio Ugo Croatto (1995).