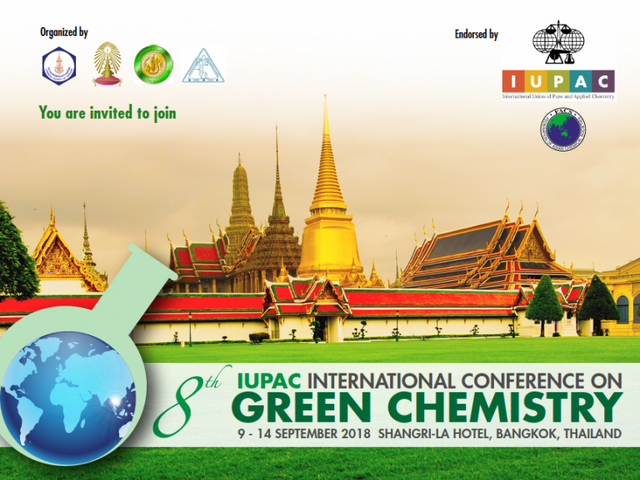 The 8th IUPAC International Conference on Green Chemistry will be hosted by the Thailand Chemical Society on 9-14 September 2018 in Bangkok.
This conference is the eighth of a series of biennial conferences on green chemistry that have firstly been held in 2006 in Germany, then Russia, Canada, Brazil, South Africa, Italy and recently in Moscow. Main the theme of the Conference will be "Green for Sustainable Growth: Chemistry, Scaling-Up, Economic, Regulation, Innovation, and Education".
Chair of the conference will be Prof. Supawan Tantayanon.
More detailed information is available at www.greeniupac2018.com