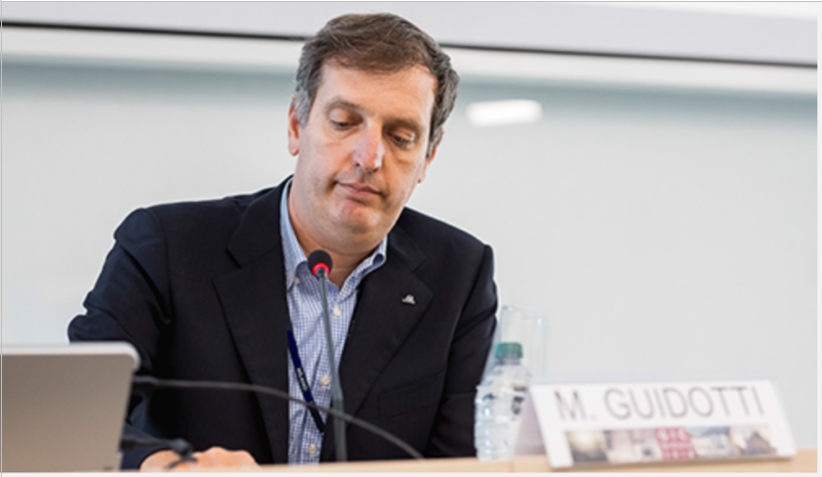 Matteo Guidotti, born in Milan, December 4th 1972.
Research scientist at the Institute of Chemical Sciences and Technologies "Giulio Natta" of the Italian National Research Council, in Milan, since 2001.
Degree in Chemistry in 1997 and PhD in Industrial Chemistry in 2000 at the University of Milan, Italy.
Visiting researcher at the University of Poitiers (F) 2004; Boreskov Institute of Catalysis (RUS) 2005; University of Zaragoza (E) 2010; Technical University of Delft (NL) 2012.
Contract professor at the University of Bologna, Eastern Piedmont, Milan, Insubria-Varese.
Author or co-author of 128 works on national and international journals and books and >200 communications at international congresses.
He has worked since 1996 in the field of heterogeneous catalysis, on solid nanostructured oxides for the selective and sustainable oxidation, the decontamination of toxic compounds and the transformation of intermediates from vegetable origin of interest for fine chemical industry.
At the same time, he has been promoting awareness-raising and technical training initiatives on prevention and protection against chemical, biological, radiological, nuclear (CBRN) warfare agents and hazardous materials since 2000.
Key Expert for the EU CBRN Risk Mitigation Centre of Excellence of the European Commission's Joint Research Centre (JRC) since 2010 and, since 2012, technical trainer on prevention, protection and defence against chemical risks linked to natural, industrial and criminal emergency events (on-site activity in Cambodia, Laos, Myanmar, Philippines, Brunei-Darussalam, Viet Nam, Thailand, Malaysia, Singapore, Uzbekistan, Kyrgyzstan, Mongolia).
Project Leader in international and national projects: NATO – Science for Peace and Security "NanoContraChem" (ITA-UKR), 2013-2016; bilateral programme CNR-CSIR (Italy – India), 2016-2018; EU CBRN CoE CABICHEM, for the safe management of hazardous chemical and biological waste materials; Infrastructural Action Programme of CNR, Project "INFRARESEARCH", 2020-2021.
Vice-director of "La Chimica e l'Industria", official journal of the Italian Chemical Society SCI, since 2019.
Member of the Academy of Sciences of the Institute of Bologna and of the Academy of Sciences of Siena.
Officer of the Military Corps ACISMOM – Auxiliary of the Italian Army; qualified trainer for the chemical, biological and nuclear defence.
Nineth National Award Federchimica "Per un futuro intelligente" – 2nd section 1996.
Gold Medal "Chiusoli" or the Italian Chemical Society, 2014 and Gold Medal "Marotta", Italian Chemical Society, 2017.